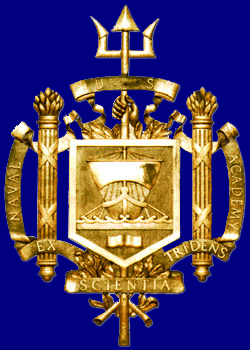 United States Naval Academy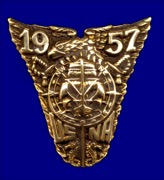 Class of 1957


Most of the problems are now solved but the Book Review Pages are under some re-building.

I hope to have that solved shortly!





This is the 17 February 2019 Edition of our Class Web Site. We are rolling along in the 243nd Year of our Independence and the 66th Year of our Association with Mother Bancroft.

I am still trying to get the Class Web Site caught up. I appear to be doing better health-wise. I will work on the site as time permits. Sometimes I wonder how I was able to fit a full-time job into my schedule!!

I ask that all who have a recent photo or two, pass them along to me and I will publish all that are fit to print! I am hoping to experiment with video on the site. The first attempt will, likely, be amateurish but , hopefully, some of you will send me some video that will be a lot more professional.



What's New (or Fairly New) in This Edition



There is, on the Now Hear This!! page a report from our Veep about the books that have been published by the holders of our Chair in Naval History.

There is, on the Deceased Classmates sub-page, a current list of our now departed Classmates. It is accurate as best known to Paul and the Alumni Association as of 28 September 2017. Deaths after that date are listed individually. As always, corrections are welcome and should be sent to Paul.

There is, on the "What We Do" page, reports on Classmate activities. Your WebMeister commends all who report and hopes for more of the same.

First there is a report by JC "Jim" Eddins (of 8th Company and Marion Institute Fame) of several wines that he is producing and honoring some of our history. Jim runs Perdido Vinyards near Mobile Bay and has a great interest in the various historical sites there.

Second, our Stalwart Gary Pelphery recently made a trip to the Old Farm and sends some photos from Mem Hall!


Photos and Reports of Activities Wanted!!!


Your Class WebMeister continues to solicit photos from all of us doing any of those things that some of us are still capable of doing!! Few, if any, travels, activities, or gatherings are too inconsequential to be shared with the Class. The Web Site is a good place to do so.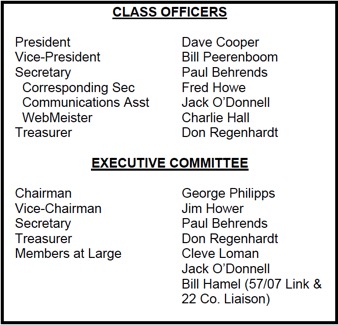 The Class of 1957 Web Site provides information on special events, reunions and other items of general interest to the Class, those associated with the Class, and other interested persons. It is not restricted nor are there any membership requirements. Comments are welcome as are notes and papers of interest to Classmates that can be published on pages such as "Now Hear This!!", "Class Events", or "Reference Info", depending on urgency and enduring nature of the information. Some information is published through links to PDF Files to provide a modicum of security/privacy. Other categories of information will be added as appropriate. Send in your suggestions to the Class WebMeister at
crhall@comcast.net
.

Here is a good place to explain some protocols. Text in
green and underlined
indicates a link to some other location or function: an e-mail to the person named, a transfer to another page, or a command to download a file, usually in PDF format. One can navigate around the Web Site by using Browser tools or by clicking on the pages listed on the Sidebar. Some pages have sub-pages which will be revealed when the arrow to the left of the page title is clicked. Take your time and wander about to your heart's content. The site content will be changed and updated from time-to-time.

Use the links on the Chat Groups Page to subscribe to any or all of our Yahoo Chat Groups, USNA57, USNA57 Photo Group, and USNA 1957 Wardroom. We use these Groups to discuss various issues and to display items of interest to the Class. All members of the Association of the USNA Class of 1957 are invited to participate. Information of a more urgent nature is passed to the Class by Jack O'Donnell using his E-Mail List of all Classmates except those who have opted out.

The Sidebar sections of the various pages will be used to display photos that might be of interest to the Class in general, or maybe portions thereof. These are not intended to be, and are likely not to be, works of art, although some will certainly pass that test. Works of art, in general, are welcomed by the
USNA57_Photo_Group
, operated by Gerry Sedor.