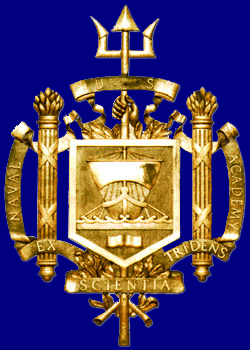 United States Naval Academy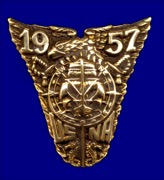 Class of 1957



This is the 11 November 2016 Edition of our Class Web Site. We are rolling along in the 241st Year of our Independence and the 64th Year of our Association with Mother Bancroft.

I ask that all who have a recent photo or two, pass them along to me and I will publish all that are fit to print! I am about to experiment with video on the site. The first attempt will, likely, be amateurish but , hopefully, some of you will send me some video that will be a lot more professional.


What's New (or Fairly New) in This Edition



There is, on the Deceased Classmates sub-page, a current list of our now departed Classmates. It is accurate as best known to Paul and the Alumni Association as of 19 September 2016. As always corrections are welcome and should be sent to Paul.

There is, on the "Now Hear This!!" page two new items: There is a Photo of our Class Prez and his Bride. There is, also, some information about the Naval History textbook dedicated to our Class by James C. Bradford, a previous holder of our Class Chair in Naval Heritage.

There is a 60th Reunion Schedule published on the Reunions Page. Let's all gather at the river, Severn, that is!

There is, on the "What We Do" page, two reports by your Webmeister. First is a report of a recent visit to USNA as a guest lecturer to a class of our Holder of our Chair in Naval Heritage, Nick Lambert. A fine time and a wonderful experience!!

Second is the report of the Spring adventures of the Second Battalion Fishing Team last Spring, complete with a testimonial to water safety. Jim, "Bass Man" Paulk and your Webmeister star prominently in a "submariner and aviator practice survival swimming" episode. Read it and laugh, since it's now history!

There is always room for such adventures and your WebMeister pleads for submissions, no matter how mundane your own adventure seems to you.



Photos and Reports of Activities Wanted!!!


Your Class WebMeister continues to solicit photos from all of us doing any of those things that some of us are still capable of doing!! Few, if any, travels, activities, or gatherings are too inconsequential to be shared with the Class. The Web Site is a good place to do so.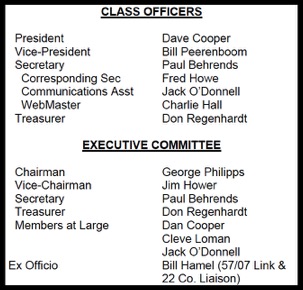 The Class of 1957 Web Site provides information on special events, reunions and other items of general interest to the Class, those associated with the Class, and other interested persons. It is not restricted nor are there any membership requirements. Comments are welcome as are notes and papers of interest to Classmates that can be published on pages such as "Now Hear This!!", "Class Events", or "Reference Info", depending on urgency and enduring nature of the information. Some information is published through links to PDF Files to provide a modicum of security/privacy. Other categories of