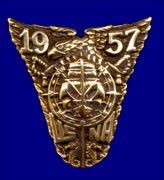 NOW HEAR THIS!!


This page provides useful information that is transitory in nature. It will be revised from time-to-time as the Class, National, and World Situation dictates. Suggestions/recommendations for items to be posted should be sent to the Class Webmeister. Contributions are both sought and welcome.


This page last up-dated on 3/22/2022.



1957 Participation in Vietnam


This is an update to the results of our Class Legacy Gift, The Class of 1957 Chair in Naval Heritage. Our twelfth Professor, Dr. David Winkler, taught an upper division course in Methodology of Oral History in the spring of 2020 during which time each of his 15 students interviewed one of our Classmates. These interviews were shared and, from them, his class created a book, "Voices of Vietnam". Each chapter is written by one of the Midshipman students and describes a period of the conflict. Each Midshipman author dedicates his or her chapter to those of our classmates who died during the period of their chapter. These dedications are included in the book as well as a brief biography of each of the midshipman authors.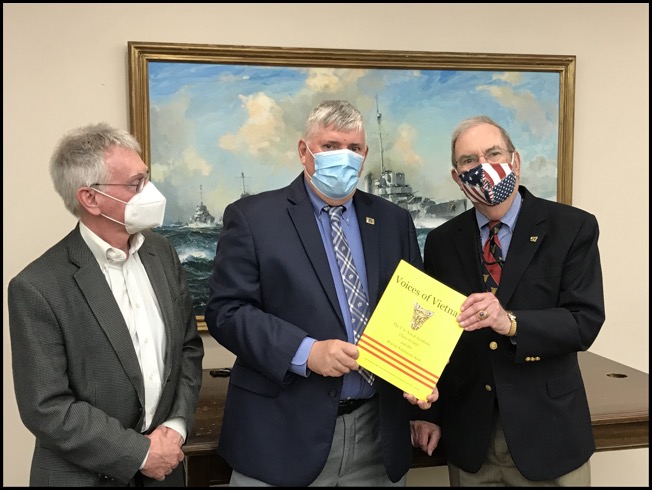 Here we see our own Veep, Dr. Winkler, Dr. McCarthy, and, of course, the book!!

Below is shown the collection of books published by the various Chair-Holders under the auspices of our Class with a brief description of each book.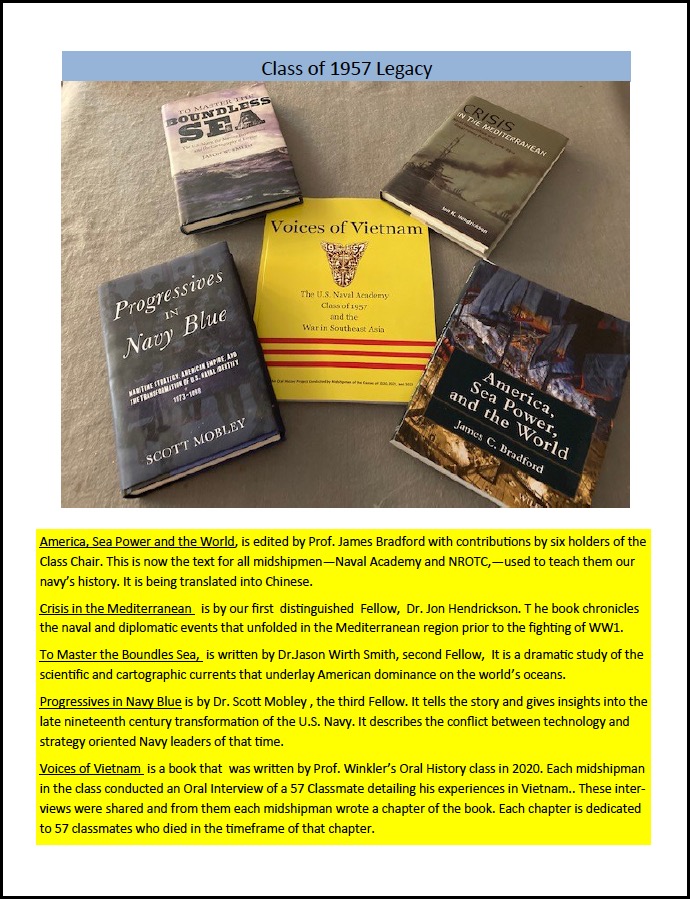 Class Zoom Meeting Capabilities


Class Vice President Bill Peerenboom has set up a Zoom account that can be used by any member of the USNA Class of 1957. The idea came from using Zoom meetings in place of the monthly Class luncheons in the Washington D.C. area. These meetings were then extended to include up to 100 members of the class.

Three of the annual Washington Chapter meetings include speakers of interest to the entire Class of 1957. The April and September luncheons relate to The Class of 1957 Chair in Naval Heritage and at least one month in the year includes members of the USNA 22nd Company which our class supports. Members of our Link Class of 2007 are also invited to join these meetings.

Jerry Smith presently assists the conduct of the Zoom meetings and has a list of Zoom participants who regularly receive the Zoom meeting info. If you would like to be added to the Zoom list please notify jerrysmith57@verizon.net.

If you desire to host a Zoom meeting using the Class of 1957 Zoom account, contact Bill Peerenboom whp36@aol.com

Acceptable meetings include your USNA Company, your family, your local friends, talk groups, etc.

Politics, commercial ventures, etc. are to be avoided.