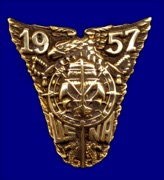 WHAT WE DO!!

Growing Up with Walt Meukow


The paper below is a manuscript by Walt and was, as I understand, intended to capture the story of his youth for his children, grandchildren and later offspring. It is written in a conversational mode and sounds like what might be told after a fine Thanksgiving dinner while waiting for dessert when room in the various bellies becomes available. Reading it out loud to oneself adds to the interest and I recommend that to you. However you do it, remember that Walt lived it.

Final opus Walt Meukow


Scholarships

It has come to my attention that there are several scholarships that are in place and that, perhaps, little is known by the Class about these notable contributions. Those scholarships are:
- Class of 1957 Scholar Athlete Scholarship
- RADM Ronald F. Marryott '57 Scholarship
- Captain David S. Cooper '57 Scholarship

These Scholarships are administered by the Foundation as follows: The USNA Admissions Board reviews applicants to USNA and recommends candidates for these and other such programs. Through a need-based program, the Foundation provides one year of post-high-school education to selected qualified young men and women. The students attend a year of prep school and, after a successful year, they are reviewed for admission to USNA. There have been quite a few such men and women who were admitted to USNA, most of whom have graduated to military service.


Charlie the Baker!

I am now about to brag a bit. During this Damned Virus I have looked for ways to relieve the boredom and have chosen cake-baking as the outlet for some of my restlessness. I have baked quite a few cakes over the months, mostly standard layers with some sort of icing. But recently I have let my creative spirit (aided by my Muse who comes softly in the night and whispers in my ear) run a bit wild. I have taken on a few challenges and am now willing to share a couple of my creations with my beloved Classmates.

I produced a Turkey Cake back around Thanksgiving for a colleague: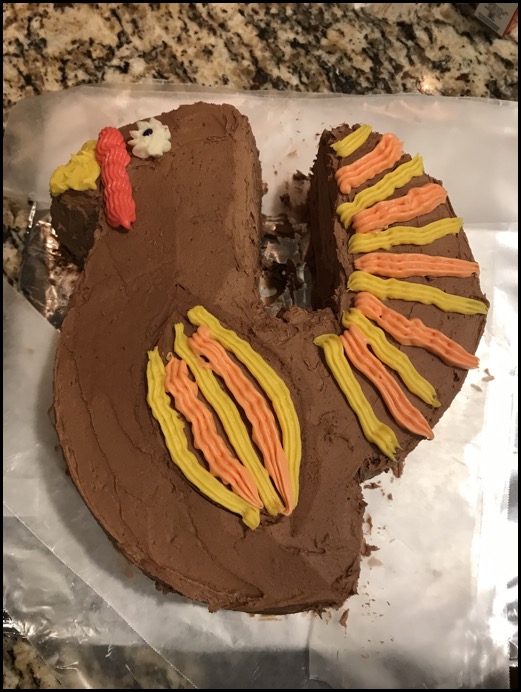 and last weekend I produced a Kitty Cat Cake for my Great Grand Daughter's birthday.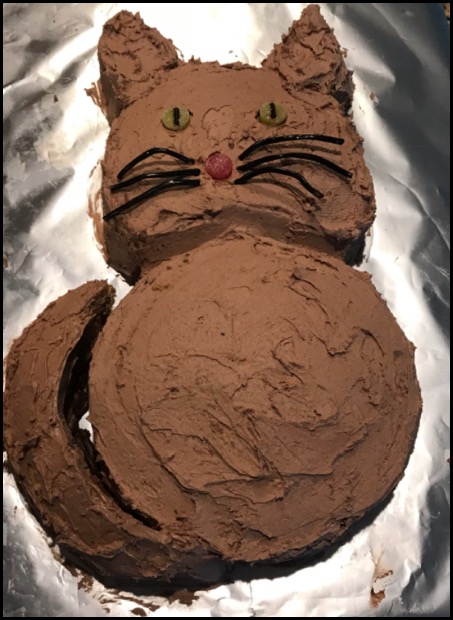 Now I dare not compare my baking to Steve's publishing talents but, such as they are, not too bad!! Furthermore, I invite all of you to send me some evidence of your own flailing against this Damned Virus. I'll be happy to publish whatever you found to do to maintain your sanity.




Classmate Steve Powers Publishes Book Regarding Normandy Beaches


I am writing to let the Class know that a colleague, Kevin Dennehy, and I have just published a revised guide to the Normandy beaches titled "The D-Day Visitor's Handbook: Your Guide to the Normandy Battlefields and WWII Paris" (New York: Skyhook Publishing, 2019). It s an updated and expanded revision of the D-Day guidebook we published five years ago. We revised the book after touring the beaches again in 2017, so the information it contains is up-to-date. The book is available through Amazon and Barnes & Noble, and hopefully through most local bookstores. Kevin also maintains a website for us, www.militaryhistorytraveler.com, where we post new information on Normandy and D-Day, e.g., I have a long piece on D-Day at Omaha Beach up on the site now.
Anyway, I would appreciate it if you could inform our classmates of our guidebook. Even if they may not feel up to making the trip, their children and grandchildren might.

Thanks for the job you do for the class,

Stephen T. Powers
USNA, Class of 1957 (9th Co.)

P.S. I am attaching a .jpg of the book's cover and a photo of me giving a presentation about D-Day memorials at The Tattered Cover Bookstore in Denver last Monday.

WebMeister interrupts to say that the JPG of Cover did not come through! Sorry Bout That!