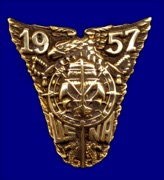 What We Do

The Bowers Saga Continues!


Herewith the annual report from the traveling Bowers.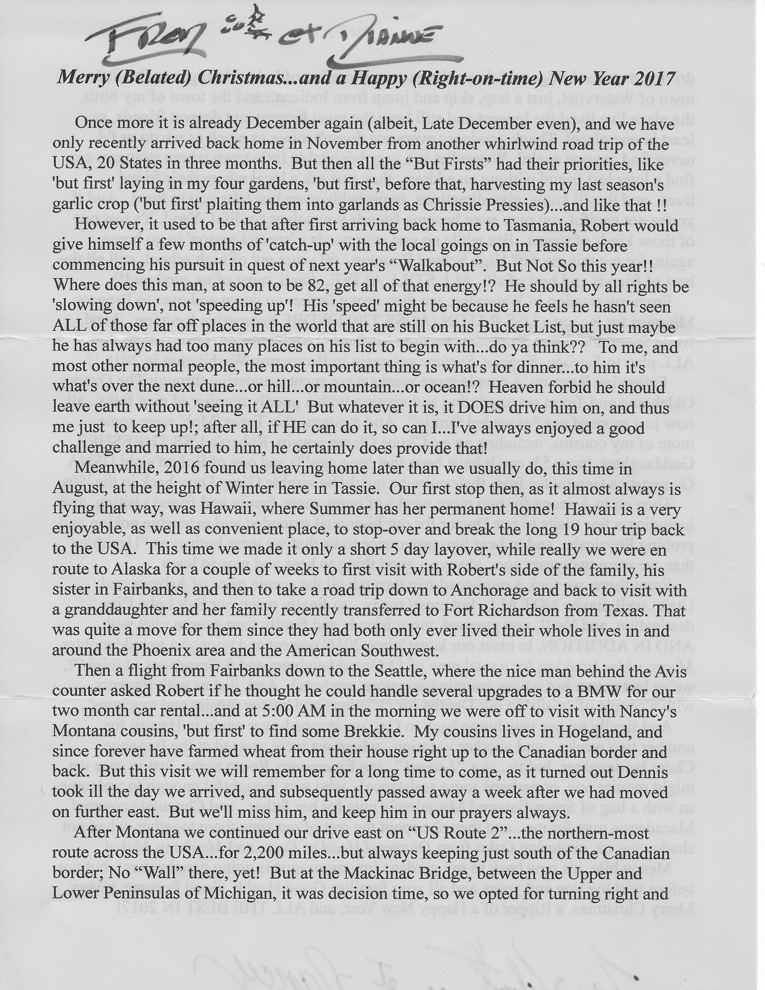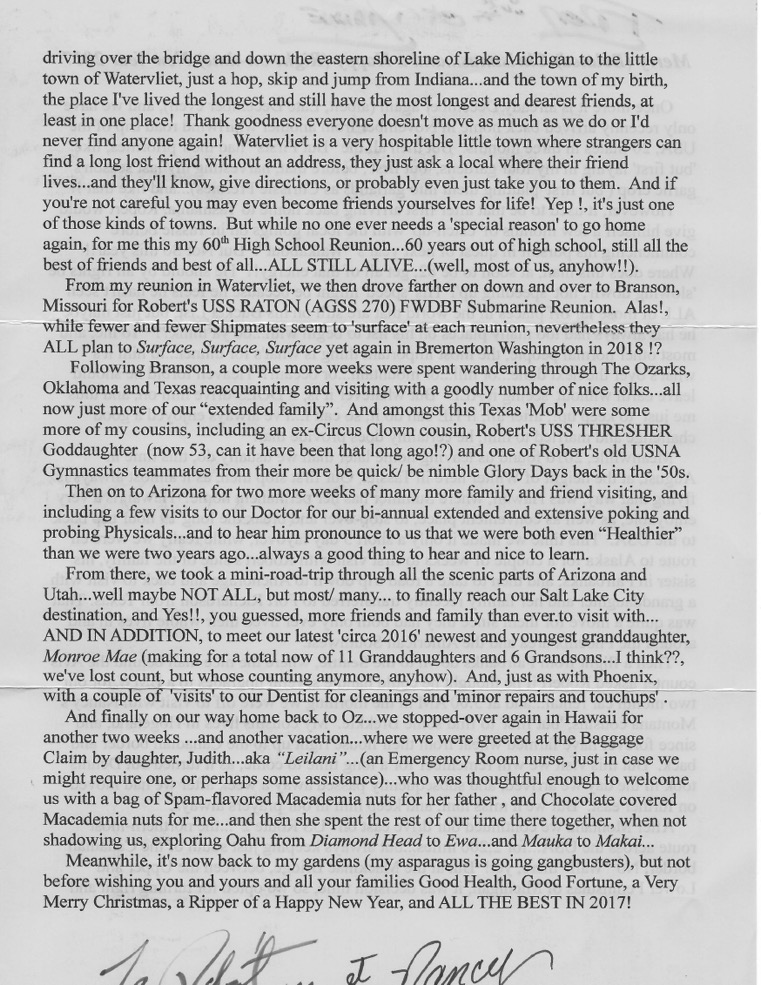 NOTE: I have a Video of our own Racing Legend, Robert Phillips, but have not yet conquered the art of inserting video in the Website.


However, as an interim move, you can see him in action at these URLs:

http://tinyurl.com/hsd2fdl

http://youtu.be/HpfJ1b-X7p4

https://www.youtube.com/watch?v=5CYjfNwVDpU


Looking Good, Robert!!


Oarsmen of the First Water, B'Gum!!


Our own Rowing Stalwarts, Art Wright and Roger McPherson, journeyed afar to take part in the World Rowing Masters Regatta(WRMR) in Copenhagen during the week of 5 September. Art organized the "Geezer" teams called the "Octos of 80". There are 6 rowers in the category from the US and many more from Europe. Our guys rowed eights, quads, and doubles during the three days of competition. They have provided some photo proof so that all us scoffers must bow down to athletic skill and endurance. Shown below are two such proofs. The Quad consists of Art Wright, Ancient Mariners Rowing Club, Seattle, WA; John Davies, Royal Chester Rowing Club, Chester, UK; Roger McPherson, Rat Island Rowing & Sculling Club, Port Townsend, WA; and Don Tanhauser, Lake Casitas Rowing Association, Ventura, CA. The Double is Art and Roger.

Herewith their report. "Roger and Art were in 4 or 5 races each in the 80-year-old bracket (Doubles, Four with Cox, Four without Cox, Quad, and Eight) but no Gold Medals. Roger was edged out by a nose for a Gold in a Four with Cox and Art had two long seconds. Next year in Slovenia we'll do better. There are some tough old guys in our age group. But a lot of fun! We would love to have a few other '57 rowers join us in Bled next September."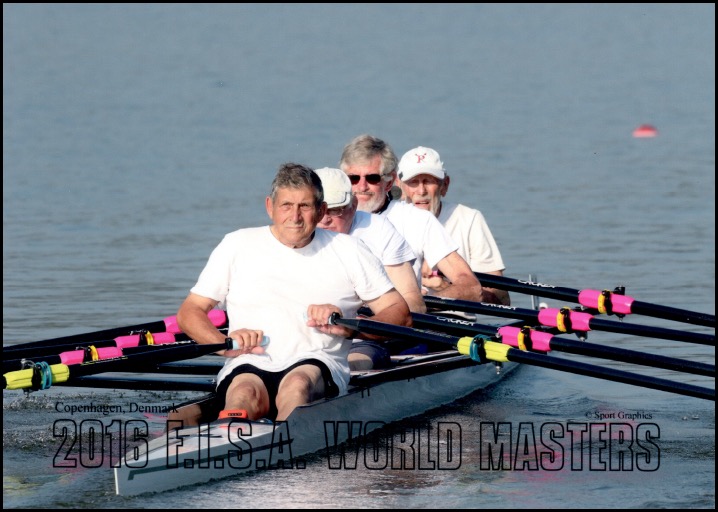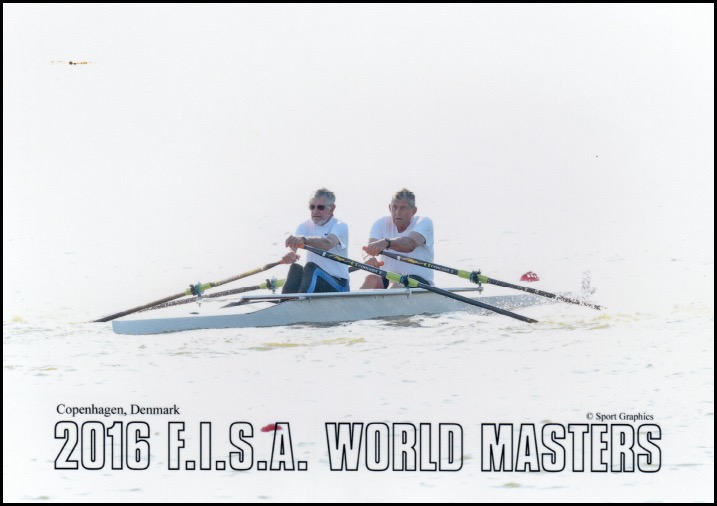 Guest Lecturer at USNA
Reported by Charlie Hall

After a series of e-mail transactions between myself and the Distinguished Holder of our Chair in Naval Heritage, one Doctor Nick Lambert, a Brit by birth, a decorated historian (with military family connections) by education, and a delightful fellow in person, I offered to do a presentation to one of his classes in honor of Admiral Lord Nelson's Victory over the Combined Fleets of France and Spain at Trafalgar. Trafalgar Day is celebrated in the UK on October 21st but the battle foreplay (if I may use that term in a historical sense) actually commenced on the previous day. I have, in the distant past about the time the earth began to cool, employed Nelson's strategy that forced the battle and allowed British seamanship and gunnery to win the victory as the basis for the analytical approach to a Cost-Effectiveness Study for a C4ISR System called Multifunctional Information Distribution System (MIDS), also known as Link 16 for F/A-18. Our own Classmate, Rear Admiral Bob Ailes, was the system sponsor and was the chief audience for our progress reports. The study may very well have been the first credible effort to link a C4ISR system to military combat effectiveness using high level Measures of Effectiveness, bombs to target and US aircraft losses. C4ISR systems, such as MIDS, make their contribution to combat effectiveness by allowing Force Commanders to do something that they could not do prior to the incorporation of the C4ISR system, i.e. employ new tactics. The new tactics then lead to improved combat effectiveness that can be calculated (estimated?) by standard methods.

And so on the Glorious 19th of October I journeyed to Annapolis, dined in splendor at the restaurant chosen for the Combined 7th and 8th Companies Friday Evening Dinner next April, and arrived at the Farm at the appointed hour on Thursday, October 20th. Climbing the stairs of Sampson Hall was nowhere as easy as I recall, but luckily, I was not required to chop. Nick and I swapped stories for a bit over coffee and then proceeded to the Museum and a conference room which had been not available until Nick told the Director's Secretary that a Member of 1957 was coming as a Guest Lecturer at which point the wheels began to turn and the room became available. She might also have alerted the Corpsmen just in case.

The Midshipmen arrived, having proceeded independently from Mother Bancroft and sat around the Maury Table, a gift from old Matthew Fontaine's widow. I thought about asking for Straggler's Chits but decided not to pursue that avenue. When the class start time arrived, the senior Mid called "Attention" and all stood smartly. Doctor Nick then turned to me and said, "Sir, the Class is yours!" and I, temporarily nonplussed, waved a hand and said please sit. In a turnabout maneuver, I opened my rolling case and brought forth a bag of Honey-Crisp apples, fresh from West Virginia trees, and passed them out to all. Apples from, not for, the teacher!!

I naturally had sent Vugraphs ahead which was good because thumb drives never see the light of day inside the yard, a hanging offense, I'm told. And so I went thru two aspects of C4ISR systems in combat, Nelson's Battle Plan and MIDS. The midshipmen were attentive and one of them actually saw beyond the message I sought to deliver when he asked me a question that went at least one level beyond my presentation. Nick told me later that he was probably the sharpest one in the class.

After class, (70 minutes long) I was treated to lunch at the Officer's Club along with three of the members of the class. We had a delightful time over a tasty lunch with discussions that included the Old Days as well as the New Days! A fine time was had by all and I thoroughly enjoyed my visit. I strongly suggest that any who can make it arrange to sit in on one of Nick's classes. The Midshipmen have progressed well beyond the "plug the formulas" level and actually are operating at a level fairly close where I was after Post-Grad School. I left them a handout containing the below suggested Reading List:


A Suggested Reading List for Young Naval and Marine Officers
(If ever there is time to read non-official material!)
Charles R. Hall III
USNA 1957


John Keegan was a British Historian who wrote a number of books about warfare, some general and some specific. I will not give you a complete list of his works but you can't go wrong reading anything he wrote. Some of my own favorites are:

"The Price of Admiralty – The Evolution of Naval Warfare", 1988 (Admiralty here means "sea power " or "rule over the seas". See Kipling's "Song of the Dead" "… if blood be the price of admiralty, Lord God, we ha' paid in full …" Four of the most significant and important naval battles in history.

"The Face of Battle", 1976 (What it must have been like to be a soldier at Agincourt or Waterloo and other such battles.)

"A History of Warfare", 1993 (A sweeping view of the place of warfare in human culture over the ages.)

Wayne Hughes is a retired Naval Officer of the USNA Class of 1952 and a Classmate of mine from Naval Postgraduate School, Ops Research 1964. He is probably the smartest man I have met over my entire Naval and Civilian Careers and applies that brain in dealing with many matters, military and otherwise. Again, you can't go wrong reading anything he ever wrote. Highly recommended are:

"Fleet Tactics –Theory and Practice", 1986 (The first book about tactics in Naval Warfare since the early days of the 20th Century. Includes discussions of Missile Warfare at sea.)

"Fleet Tactics and Coastal Combat", 2000 (The Second Edition of the above book. Includes much new material on combat in the missile age and discusses littoral operations.)

Admiral Sir John "Sandy" Woodward, GBE, KCB was the British Admiral entrusted with the Task Force sent to rescue the Falkland Islands from Argentine capture in 1982. His account of that whole adventure is well worth the read. I learned from one of my good friends, a British Officer on duty in MOD UK at the time, that the Military Staff had been given some 13 planning parameters for the future and that they violated over half of them in the first few days of organizing for the rescue.

"One Hundred Days – The Memoirs of the Falklands Battle Group Commander", 1997 (The whole story from the beginning to the end of the most recent Naval Operations and maybe the last of its kind? BTW: The last submarine destroyed in actual combat was done in by British helicopters!! You could look it up!!)

I am attaching the PowerPoint Slides below for those who might be interested and will be happy to discuss this further over drinks and/or coffee if anybody is so inclined.

Oct 2016 USNA Pitch




Swimming in Georgia (for our lives, we thought!)
Reported by Charlie Hall


It was March of 2016 when I went down to South-eastern Georgia to visit my Classmate and old friend and fishing buddy, Jim Paulk, on what had become an almost annual pilgrimage. I arrived on Saturday, March 19, 2106 and was glad to see Pat and Jim and to see that they were aging like me but hanging tough to mobility and activity. Jim, through one of his Farming Buddies, had been given access to a private pond a number of years before this visit. Jim and I had fished this pond many times before and had taken some very nice fish. Jim and I had each caught large-mouth bass over nine pounds by the scales in previous years. Jim had caught several fish over the years that weighed more than five pounds. So we knew well that the pond held some very nice fish. We were hoping to do even better this year that our existing records.

Before I arrived Jim had acquired a new boat that was a little larger and even fancier than the one we had used in previous years. The boat was designed for comfortable fishing with seats that sat on pedestals about a foot tall. The boat was light and easily maneuverable with the trolling motor that Jim ran from the stern seat. All our trips were, at least in part, shakedown cruises for the new boat as every new mobile acquisition, on land or sea, requires some getting used to. And so we were in the process of learning about the boat and how it handled as well as fishing for some potential trophy Bass. We fished on Saturday afternoon, searching for bass, not only large in mouth but large in size.

Saturday afternoon brought us some fish but nothing of any size, mostly small ones in the one to two pound range. Sunday rolled around and the day was windy from the start. We chose to sit around the house and visit while we waited to see what the day's weather would bring. Around 3 PM, the wind began to die down some and we decided to give the pond a try. And so we loaded up Jim's Jeep and off we went in search of the monsters we hoped to find. When we reached the pond the wind was still not as quiet as we would have liked but there were lees (out of the wind) on the far side and so it appeared that we had fishing opportunities near the bass beds that we had seen on earlier trips. For those who do not know, bass beds are places in fairly shallow water on the bottom where the fish have swept away the vegetation and debris with their tails so that hat's left is a shallow depression in the bottom where the females can lay their eggs and the males can come in and deposit their sperm to fertilize the eggs. Of course, other species think of the eggs as dinner so the males, and sometimes the females as well, will stand guard the keep invaders away. Bass beds are prime fishing spots during the Spring when procreation is under way. And so we headed off across the pond to those sites with hope in our hearts and aggression in our souls.

We fished up and down the far bank working our baits over the beds and the nearby places that looked like where we would be if we were bass. We were using plastic worms that are Jim's preferred lure for this pond, especially at this time of year. The water temperature was not yet as warm as it will be later in the year and the cooler water tends to make the fish a trifle sluggish. We cast and cast, getting some bites and bringing a few fish to the boat, never even thinking about using the net since the fish caught were way too small to need a net. We just pulled them in close to the boat, grabbed the line and hoisted them aboard to remove the hook and send them on their way to grow up and come back in a few years to be our trophy catches. I recall giving each of them instructions to remember that I had not hurt them and to eat well, grow large, and bite my hook a few years from now when he would be a lot bigger. And so that's the way the afternoon went until we decided to give up, surrender the pond to the trophy fish, and head for home.

Now a little information is needed here to set the stage properly. The boat gets launched and recovered from the beach by hand and the water just offshore, for a few feet, is shallow. However, it gets deep fast after the first few feet so that 10 yards out the water is normally maybe 12-15 feet deep. That's important and critical to this tale.

Coming home the boat needs to be driven fairly well up the beach if the First Mate (That's Me!!) is to get ashore with dry feet to pull the boat up a bit more so that the Captain (That's Jim!!) can debark gracefully. It helps if the weight in the boat is more to the stern than to the bow so that the bow is angled up a bit to allow the boat to slide up the shore nicely. And so I got out of my seat to move back to where Jim was sitting and running the motor. I was standing up which I lived to regret later on. And so we were moving toward the landing site and about 20 yards out, for some unknown reason, the boat lurched a bit and I lost my balance. At that point, physics took over.

Now, please step over here where the Lord High Executioner can't hear us while I pontificate a bit about those physics. A floating boat has three centers of interest to us now but not seriously considered at the start of this episode. The Center of Buoyancy is the centroid (central point, so to speak) of the mass of water displaced by the boat and its contents. The Center of Gravity is, for practical purposes, the point at which all the mass can be considered to be located. The Metacentre is the point at which a vertical line above the Center of Buoyancy intersects the line perpendicular to the beam of the boat above the Center of Gravity. The distance between the Center of Gravity and the Metacentre is called metacentric height. All that is important for this discussion is that metacentric height is a measure of stability, large being better than small. When metacentric height, which changes with the heeling of the boat gets too small the boat tips over and does not right itself.

When I stood up and moved aft, the boat Center of Gravity was moved upward, thereby reducing the metacentric height and decreasing the boat's stability, meaning that the boat was apt to tip a bit under small forces. And that's what happened. Something caused the boat to lurch and the lurch caused the boat to tip a bit and, since my own center of gravity was definitely higher than the side of the boat, over I went. I think I grabbed at Jim to try to steady myself before I fell in but what happened was that I dragged him off his seat a bit. The boat rolled back the other way after my weight was gone and then rolled again in the direction that I had gone over the side. That happened fast and caught Jim way off balance and over he went. So we were both in the water, the motor was running with the tiller off-center a bit, and the boat was running in circles.

Oh, by the way, neither of us were wearing flotation devices and there was nobody in the boat to throw out the floatation cushion.

I went in head first like Scuba divers entering the water and so I don't know how far down I went. I next recall working to get upright and get to the surface. I opened my eyes and saw the bottom of the boat directly over me and so I had this flash of fear about the propeller hitting me and slicing me up. It was a new motor and the blades were sharp, indeed!! So I somehow got away from the boat and struggled to the surface, thinking that it took forever to get there and get a breath of air. While I was working on getting to the surface and some much-needed air, I must confess that I was as scared as I have been in a very long time. At the surface I was not able to do very much and I thought that I was going to drown since I did not seem to be making any progress toward swimming and was barely keeping my head above water. After a moment of flailing about I settled down a bit and was able to make swimming motions. My fear abated somewhat since I seemed to be able to make some progress toward forward motion. Then I looked off toward the center of the pond for the boat hoping that Jim would pull me out or, at least, tow me to shore. But immediately I saw that the boat was empty and so I looked for Jim. Off to my left I saw a nose and some sunglasses and so I hollered at him and started toward him, thinking that I not only had to save myself but Jim also. I was not very agile since I was dressed for the cool weather and was wearing my Timberland ankle-high barn boots, jeans, and shirt. Before I got to him he got his head out of the water and started to make swimming motions so then I looked for the boat. It was running in circles and the wind was pushing it toward the shore at the place where we expected to land. The motor worried me because I had thoughts of one of us being hit by the propeller. I managed to swim a little toward the boat, and after a bit, I was able to grab hold of the railing. Then I looked for Jim and saw he was making some progress toward the boat and he was shortly able to get a hold on the boat railing. About that time I felt the bottom as the wind has pushed all of us shoreward while we were flailing about trying to survive. Jim was behind me holding on to the railing and as soon as I could stand up, I pushed the boat closer to the shore. When we were almost there, Jim could stand up and he was able to reach the motor tiller and shut off the motor. Then I could control the boat better and got it beached a little. Jim was able to crawl ashore by holding on to the boat and crawling forward. He got to the beach and, using an older overturned boat as a helper, he got to his feet. I called to him to get to the car and start blowing the horn for help. I was just trying to hold the boat in place and move it up the beach a bit so it would not float off. Once I thought that I had the boat well beached ashore I started moving toward the beach to get out of the water. I fell once while trying to get up and out of the water but that was only a minor setback.

Now the private pond belongs to David Brazell and his family, and luckily, it was late afternoon and David was home. The horn soon brought him down to where we were huffing and puffing, just glad to be out of the water. He took over and helped us to get ourselves together. He told us that he would take care of the boat, our gear, and everything. He said that he would charge the battery so that we could fish again when we were ready and sent us on our way home. However, he also delivered a strong ruling saying that we had been fishing for the last time without wearing a flotation device. WEARING, he said. Jim and I were easy to convince and we swore an oath, even more powerful than blood or pinky-swear. We swore on our wet clothes and soggy shoes that we would never venture aboard any boat smaller than a Destroyer Escort without actually wearing a flotation device.

What we got back to Jim's house we had to face Pat. If we even thought about making up some story to explain our wet clothes, we soon dropped it and fessed up to our mis-adventure. Pat collected our wet clothes and put them in the washer. I rinsed out my barn boots that were muddy inside and out and set them in the garage to dry. A reasonable estimate was that I would be able to wear them again about the Fourth of July!!

And so us Boys in our Eighties managed to survive what was a very harrowing experience. I was both scared for myself and terrified for Jim, especially when I first saw him in the water and nothing but nose and sunglasses were above water. Later I was far less than confident that I could swim to the boat that was being driven away from me by the wind. Second Class endurance swimming at the Academy came to my rescue because I learned back then that I could do a whole lot more even after I thought I was exhausted. After I got to the boat I thought that I would have to swim out to get hold of Jim since he was having trouble getting moving toward the boat. He did manage to get going and got to the boat OK. We did make it to shore and I have no idea how long the whole thing took but it was a really bad time for me until we were both out of the water. And so the Second Battalion Fishing Team finished up that Sunday afternoon, a sadder but wiser bunch. We had a long think and a short talk about landing the boat techniques. Needless to say, nobody stands while the boat is moving anymore. We fished more later on and set on-going records for continuous days without anybody falling overboard and that record continues to climb, perhaps not suitable for Guinness Book but clearly good for us.

And that explains the PFDs (life jackets) worn by the Gentlemen Fishers in the photos on the Home Page Sidebar, in case anybody was wondering!!