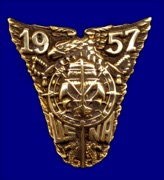 WHAT WE DO!!

Our Own Little Olde Winemaker JC Eddins
Preserving History


GHOST SHIP
American White Table Wine

The big guns are silent and the deck no longer pitches and rolls, but the great ship lives on to remind All visitors of its purpose and role. BB 60 Alabama served our Nation in combat to preserve our freedoms and liberty. A visitor might mistake the creaking and groaning of the steel hull as a ghost whisper, maybe, or just the strains of hot and cold seasons along the Gulf of Mexico coast.

BB 60 Alabama is a war veteran returned from the seas to the quieter waters of Mobile Bay where it symbolizes the soul of our Nation in peace and war. Surrounding BB 60 Alabama is a dedicated park with other military displays of aircraft, vehicles and guns. Many annual events for holidays and special observances provide us a sense of pride and history at Battleship Park. Yes, and a proud hand salute, maybe a tear, a renewal of patriotism, a sense of National pride, and the determination to preserve our Freedom for future generations.

GHOST SHIP, an American White Table Wine, is appropriate to enjoy and appreciate the memories of the sailors and Marines that manned this ship and others. As history fades like the setting sun over Mobile Bay, we raise a toast to the U.S. Navy and all those who served.

FREEDOM
American White Table Wine

FREEDOM, designated a U.S. Navy ship (IX-43) in 1940, was a private yacht donated to the U.S. Naval Academy as a training ship. From 1940 until placed out of service in 1962 and sold in 1968, many midshipmen began their Naval Service careers aboard FREEDOM.

FREEDOM was the largest yacht in the U.S. Naval Academy fleet with a water-line measuring 89 ft, a draft of 12 ft, and main mast of 92 ft above the deck. A crew of 35 sailors was the complement for operating FREEDOM under full sail. In high winds, FREEDOM would log 12-15 knots. Routinely, FREEDOM was handicapped in racing other yachts. FREEDOM participated in numerous ocean races to Bermuda and Newport, RI, and on the Chesapeake Bay, e.g., 100-mile races.

Winemaker, J.C. Eddins, USNA '57, was FREEDOM's skipper from 1954-57 during a low-budget period in the Navy, and crews of midshipmen provided the necessary maintenance to keep FREEDOM seaworthy. FREEDOM remained in private training service until 1979. Perdido Vineyards winery, established in 1979, recognizes FREEDOM symbolically.

History continues with launching a new Navy ship, FREEDOM (LCS-1) from Austral shipyard in Mobile, AL. LCS-1, is the third Navy ship named for the concept, FREEDOM, cherished by U.S. Navy sailors.

MEN & SHIPS
American White Table Wine

Perdido Vineyards commemorates our U.S. NAVY and the modern era of our majestic Battle Ships as the crews and ships slowly fade into history. We proudly show the profiles of the mighty Battleships IOWA and NEW JERSEY from a photo made in 1956 by Midshipman Frank Parker from the stern of the USS Johnston ( DD821 ) which was later commanded by Classmate F.C. "DOC" Dugan. Classmate J.C. Eddins served aboard the NEW JERSEY as Gun Captain of the center,16"x 50, gun of No. 1 Turrent. Jim Eddins, a retired Marine Officer,established Perdido Vineyards in 1972 and the winery, Alabama Bonded Winery No. 1, in 1979 in Perdido, AL. in the hills above Mobile Bay and the Gulf of Mexico.

These Battleships projected the awesome power of the United States into all the oceans of the World. The men who made and sailed these ships made America great and defended our shores. Let us not forget. Enjoy and share a glass of this selected American wine with family and friends, and, most especially, with Shipmates.

Times have changed since the founding of our U.S. NAVY, and, as a part of the Battleship NEW JERSEY crew, Midshipman Jim Eddins recalls that you had to go ashore to toast the U.S. Navy with wine, and to return aboard with the bouquet of wine upon your breath, or, heaving on deck at the mooring was a risky matter when you saluted the Colors and Officer of the Day on the Quarter Deck and requested permission to come aboard.



Photos From A Recent trip to the Yard!
Gary Pelphery Sends!


Maybe it's just a morbid streak in me, but whenever I wind up in Maryland, I try to finagle my way to Annapolis, and in to USNA. This last step by the way, turned out to be easy this year, even for us non-retirees, just with a handicapped car tag, our driver's license, and our beaming young faces.

In any case, I went to Mem Hall, and to the corner of '57 classmates who died in service to our country. The 4 photos attached are their names. For your info, our class list is in the corner closest to where the Reina Mercedes used to be.

It's not clear to me what "in service" means; it certainly does not require "in combat" - the second name on the list, Al Senior, Jr., died in a carrier landing a couple of years after we graduated. And "in service" apparently doesn't include 'service' at USNA, since Glenn van Gronigen is not listed there, but, as best I can recall, he was fully performing his assigned duties in the 23rd Company.

Anyhow, I'm sending the photos. Use them in any way you want; I'm not sure if they've ever been presented to either the chat group or the class web page.

Gary

Pardon the overlaps but I'm not sufficiently capable of fixing that issue.

Webmeister!