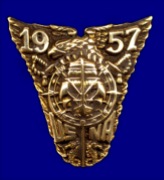 HERITAGE CHAIR CURRENT EVENTS


XII: David F. Winkler Academic Year 2019-2020

Syllabi for Fall 2019


U.S. Naval Academy
Department of History
Fall 2019
HH 104. American Naval History
Room: SA103
Tues-Thurs Period 10 1330-1445


Prof. David F. Winkler
Office: SA 309
Phone 3-6270
Email: dwinkler@usna.edu

Office Hours: Period 3&4, M&W, (Not here on Sept. 4)

Textbooks:
Bradford, James. Ed., America, Sea Power, and the World, Wiley Blackwell, Malden, MA, 2016.
Symonds, Craig L. Historical Atlas of the U.S. Navy, Naval Institute Press, Annapolis, 1995.
DANFS Dictionary of American Naval Fighting Ships can be found at www.history.navy.mil.
Morton, John, Mustin, A Naval Family of the 20th Century, Naval Institute Press, Annapolis, MD, 2003.

Supplemental Readings:
Sea Power Historical Perspectives will be e-mailed to you a week ahead of the planned discussion period.
Memorial Arches: While attending home games take time to study the historical markers that were written over a decade ago by John Reilly and your professor. Remember it's the Navy-Marine Corps MEMORIAL Stadium.

Course Objectives:

This course explores the antecedents, origins, and developments of the U.S. Navy within the framework of America's growth as a global power, with particular emphasis on the development of naval and maritime power.

Consistent with History Department Guidelines, students should work



At the conclusion of HH104 students should be able to:

Course Content
:
This course examines the antecedents, origins, and development of the United States Navy and Marine Corps within the context of America's growth as a continental and, eventually world power. We will focus on the peacetime and wartime roles of U.S. naval forces in American foreign and defense policy and on those (military and civilians) who made that policy. We will also consider the effects on naval affairs of critical changes in technology over time as well as the role of developing American Navy traditions. Coverage for each period of peace will begin with an analysis of American interests as understood at the time, perceived challenges to those interests, defense policy developed to protect those interests, and the role of the Navy within that policy. Similarly, the study of each war will begin with an analysis of war aims and an assessment of the strategy developed to pursue those aims. Finally, we will analyze the reasons for those results. In this way, the course will introduce you to five cardinal themes: National and Global Context, Naval Policy, National Strategy, Naval Technology, and Naval Professional Culture.


U.S. Naval Academy
Department of History
Fall 2019
HH 386G. American Naval Operations Middle East Post WWII
Room: SA 124
Tues-Thurs Period 9: 0955-1110


Prof. David F. Winkler
Office: SA 309
Phone 3-6270
Email: dwinkler@usna.edu

Office Hours: M,W, Periods 3-4. (or by apt.) (Not here 4 Sept.)

Textbooks:
Winkler, David F., Amirs Admirals and Desert Sailors, Naval Institute Press, Annapolis, MD, 2007.
Aboul-Enein Yousef H., Joseph T. Stanik, Middle Eat 101: A Beginner's Guide for Deployers, Travelers, and Concerned Citizens, Naval Institute Press, Annapolis, MD, 2019.

Supplemental Readings:
As assigned

Course Objectives:
This course explores the role of the U.S. Navy in support of American foreign policy objectives in the Middle East. At the end of the course the student will:

Course Content
:
This course will take a chronological approach, examining American involvement in the Middle East prior to the Cold War and focusing on naval operations in the region in support of American foreign policy objectives and the national security strategy.
The reading content will be augmented by guest presenters who will discuss their research/experiences in the region.
Guest presenters include:

A Brief Bio, Not Her CV!!
XIA: Mark R. Folse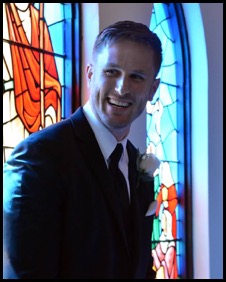 Syllabus for Fall 2019
HH-385: 1201
History of the United States Marine Corps
United States Naval Academy
Fall 2019


Instructor Information
Dr. Mark Folse
Sampson Hall 318
Extra Instruction: by Appointment
Email: folse@usna.edu Phone: 410-293-6254
Class Time/Location
Tues. & Thurs.
0800-0915
Sampson Hall 123

Course Description and Purpose
This course is a history of the United States Marine Corps from its founding in 1775 until roughly the present. Its purpose is to familiarize students with a basic narrative concerning the growth and development of the Marine Corps over time. Like the Army and Navy, the growth of the Marine Corps has coincided with the growth of American economic, military, and naval power. The Marine Corps is a military and naval institution and we will discuss how that peculiar amalgam of traditions and jurisdictions has affected Marine mission, identity, culture, and history.

The Marine Corps is a warfighting institution. Therefore, attention will be devoted to its history of combat operations across the breadth of the United States' military and naval history. It's development from ships guard's and naval landing parties to the modern-day Fleet Marine Force is a complicated and complex evolutionary process. Much of that evolution was informed by the conflicts that the Marines fought at home and abroad. How the Corps contributed to American military and naval thought throughout this process will also be discussed.

The Marine Corps is also an American institution comprised of men and women from all walks of life. That was not always the case. How the Marine Corps came to more accurately reflect the makeup of the general population along social, racial, and gender lines will be an important question that we discuss throughout the semester.

The Marine Corps' own institutional culture will be a frequent point of discussion. The Corps' world view, ethos, image construction, myths, legends (often a mix of truth and fictions), and purpose will be explored. The Marine Corps, like the Navy, Army, and Airforce is a military means to a political end subject to the perceived needs of Congress and the American people. It is not an end in and of itself. Therefore, we will discuss how the Corps has been dependent upon the goodwill of the society that it serves. How Marine culture both helped and hurt the Corps' public image will be explored.

This class has practical value for students beyond learning for learning's sake. While in this class you will all be exercising mental and intellectual effort under criticism, the purpose of which is to get your minds used to thinking critically and historically. Regarding critical thinking, I want students better able to ask and answer questions of the past. Through historical study students will become better prepared for how messy, chaotic, and complex life will be both here and, in your future, as naval officers.

You all will be expected to communicate your thoughts and ideas clearly and persuasively. Making sound and persuasive arguments that are backed by thorough research and credible evidence is a skill that is valued in nearly every profession both military and civilian. That skill will be exercised in this class via essay and short answer-based exams as well as a research paper. See Appendix A for USNA's statement on academic rigor.

Course Framework

HH 385 will introduce you to five cardinal themes that frame U.S. Marine history: global & national context, naval/military policy, strategy, technology, and institutional culture.
With "asking questions of the past" in mind, the five themes will help us to apply historical knowledge, understanding, and skills in ways that address several important questions:
a. Why does the United States have a Marine Corps? What purposes does it serve? What benefits does the nation derive from it and what costs does it incur?
b. How does the Marine Corps change over time? Why does it change? How do political, strategic, economic, social/cultural, and technological trends shape the Marine Corps?
c. How do Marines help accomplish national goals? How do they interact with other instruments of national power (diplomatic, information/ideas, military, economic) to achieve these goals?
d. How do individuals shape–and how are they shaped by–their Marine experiences? How can we understand the uncertain, complex, and messy worlds they faced? How does our situation as naval professionals today reflect the experiences and choices (agency) of our predecessors?
e. How does the history of the Marine Corps explain the current world power status of the United States?
Taken together, these key questions will guide our historical studies throughout the semester.

Core Objectives (i.e., learning outcomes)

At the end of HH 385, you should be able to demonstrate:
a. Historical competence. Identify factors that shape change over time; to explain historical narratives; and to analyze historical evidence as well as apply it to historical questions.
b. Communications competence. Express ideas in writing clearly, precisely, and in an organized fashion.
c. The ability to accurately describe, explain, and apply to historical examples basic concepts inherent to the profession of arms, such as policy, strategy, tactics, technology, logistics, doctrine, and civil-military relations.
d. Analyze and explain the Marine Corps' impact on American strategy, foreign relations, and society. Analyze and explain the inverse of the previous sentence as well.
e. Develop and demonstrate proficiency with historical methods such as research and the evaluation of primary and secondary sources.

Required Texts

• Millett, Allan R. Semper Fidelis: The History of the United States Marine Corps. 2nd ed.
New York: The Free Press, 1991. [Textbook]

• Bickel, Keith B. Mars Learning: The Marine Corps' Development of Small Wars
Doctrine, 1915-1940. Boulder, CO: Westview Press, 2001.

• Cameron, Craig M. American Samurai: Myth Imagination, and the Conduct of Battle in
the First Marine Division, 1941-1951. New York: Cambridge University Press, 1994.

• Caputo, Philip. A Rumor of War. New York: Henry Holt and Co., 1996.

• Krulak, Victor H. First to Fight: An Inside View of the U.S. Marine Corps. Annapolis:
Naval Institute Press, 1984.

• Shulimson, Jack, The Marine Corps' Search for a Mission, 1880-1898. Lawrence, KS: