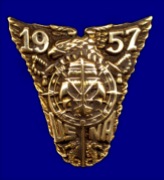 The Classmate Assistance Program and CaringBridge


Classmate Assistance Program
We are all fast approaching the time when various ailments and illnesses may adversely effect our mobility. Consequently, about a year ago, it was suggested that now may be the time to set up a program within our class organization that would provide assistance to any classmate that may need it, based on the concept that we take care of our own. The type and level of assistance could be as simple as providing transportation to a class luncheon or to a doctor's appointment. At the other end of the spectrum, if a classmate becomes subject to a prolonged illness or has been laid up for a while after serious surgery, it could involve affording his spouse a day out while we provide the care and companionship for the day. There are many other possibilities and I am sure everyone probably can identify several other ways that we could provide assistance to one another. The main concern for now is to establish the program and get it organized.
It is important to emphasize that the idea is not to interfere with the individual family support system, but rather to be an available to step in and provide assistance if a need arises. Moreover, this program may also be applied to the distaff side. About a dozen classmates have who volunteered to participate in the program and half a dozen wives have also agreed to assist in whatever way they can.

If you personally or if you are aware of another '57 classmate who could use assistance of some kind, please provide to the appropriate Area Coordinator the pertinent information below :

Name, Phone Number, Type of Assistance Desired, Requested by (If different from person first named)

The information should be typed in the blank message form that comes up when you click on the email address for one of the Area Coordinators listed below and sent. The coordinator will contact you to schedule help and verify support provider availability.
DC Area: Jim Hower
Maryland: John Shewmaker
Virginia: Dave Fickenscher (send info copy to Jim Hower)
N. Midwest:
S. Midwest:
New England: Gerry Sedor
S Atlantic Coast:
S Pacific Coast:
N Pacific Coast:
Pacific Rim: Fritz Warren

CaringBridge
CaringBridge is a 501(c)(3) nonprofit providing free websites that connect family and friends during a serious health event, care and recovery.
A CaringBridge website is personal, private and available 24/7. It helps ease the burden of keeping family and friends informed. The websites are easy to create and use. Authors add health updates and photos to share their story while visitors leave messages of love and support in the guestbook. Please note that authors control who has access to the site.
Here are some statistics on CaringBridge:

• Each day, over

half-a-million people

connect through CaringBridge.

• More than

1 billion visits

have been made to personal CaringBridge websites.

• The CaringBridge community includes

authors, visitors and/or donors in all 50 states and more than 215 countries/territories

around the world.
Interested classmates and their spouses can find more information and set up a personal web site by using the following link:

http://www.caringbridge.org/